Our History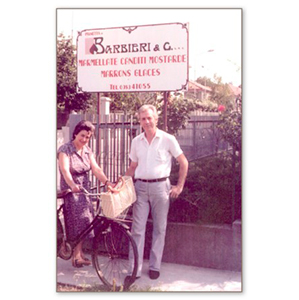 It's the year 1977 when Bruno Barbieri finally comes back to Voghera, in the Oltrepo area. He moved from Casteggio, where he was born, first to Milan – where he learned the ancient and fascinating art of candying - and then to Cuneo where he started his experience as an entrepreneur. Once "home" again, he feels ready for a new adventure: a family company committed to the total respect of traditions, values and flavours of this area. So, Bruno takes over the company Pianetta, the only one left in this sector, creating the new company Pianetta di Barbieri & C.. Our leading product? "Mostarda di Voghera" of course. Its bright colours and its unique flavour have always been brightening up house tables during the winter months.
Today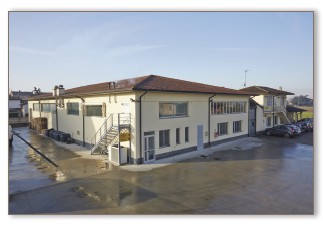 It starts out as a family company and so it remains through the years. Of course, the management passed, from Bruno to his son Marco and down to his nephew Bruno. This natural change across generations led to new guidelines without affecting the basic idea: checking every processing step, starting from the fruit selection up to the final manual packing. The company's on-demand policy is the logical consequence of its motto "Quality first". This philosophy implies limiting production to maintain the promise of excellence. We do our best to look at the future remaining aware of the past!
Awards & Recognitions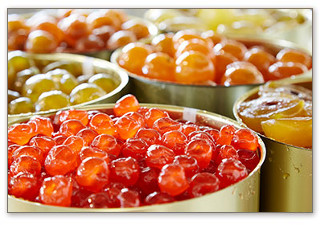 Every Italian municipality can award a product with the De.C.O (Denominazione Comunale di Origine) Mark of Origin. This action aims at promoting and protecting products deserving particular attention due to their characteristics and genuineness. In the year 2005 the Municipality of Voghera awarded our Mostarda di Voghera with the De.C.O. mark, an important acknowledgement highlighting the strict connection of this product with the territory and the ancient Italian gastronomic tradition.